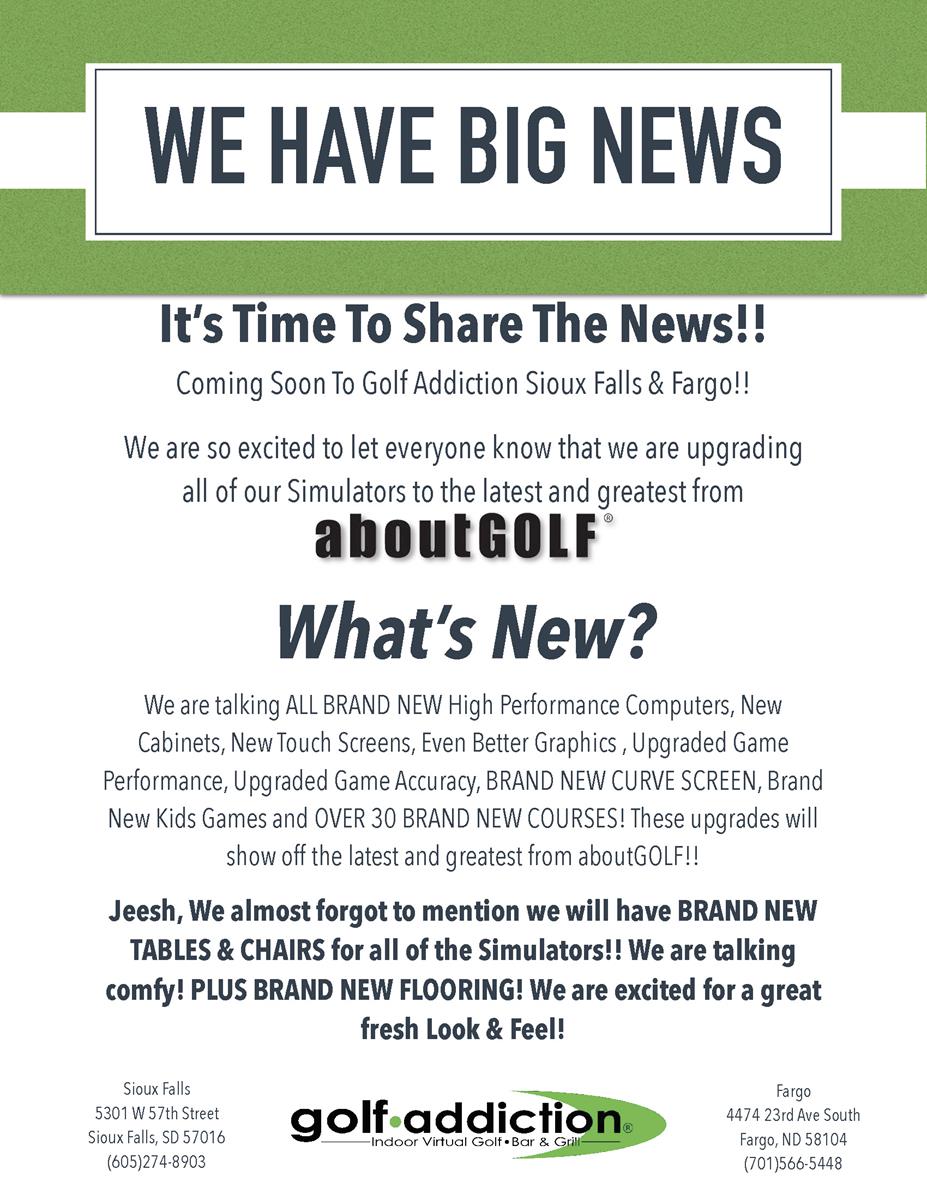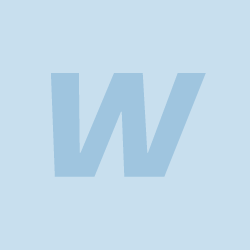 9/30/2021
---
WE HAVE BIG NEWS!!
Golf Addiction is excited to announce that we will be completing a full upgrade to all of our Simulators!! These upgrades will not only include an additional 30 courses, but it will also include performance upgrades! What's new? Man, we are glad you asked! We are talking ALL BRAND NEW High Performance Computers, New Cabinets, New Touch Screens, Even Better Graphics, Upgraded Game Performance, Upgraded Game Accuracy, BRAND NEW CURVE SCREENS, Brand New Kids Games and Over 30 BRAND NEW COURSES!! We couldn't be more excited to bring you all the latest and greatest from aboutGOLF!
But wait, there's more! Golf Addiction Fargo will be getting an additional Simulator!! Yes, that means there will be 7 Simulators total in Fargo!! How Awesome is that!?
But wait, that's not all!! Not only are the Simulators all being Upgraded, but so are the tables, chairs & flooring in the Simulator area!! We are talking BRAND NEW Heavy Duty Tables, SUPER Comfy Chairs and a FRESH New Flooring Look!
Check out all the Upgrades in the Attached Media!
We are so excited and we can't wait for you all to experience the NEW Golf Addiction!
Article Media
Back to News